Helicopter Matador of Death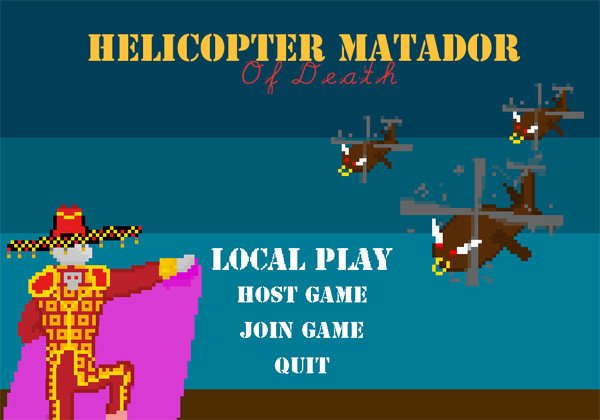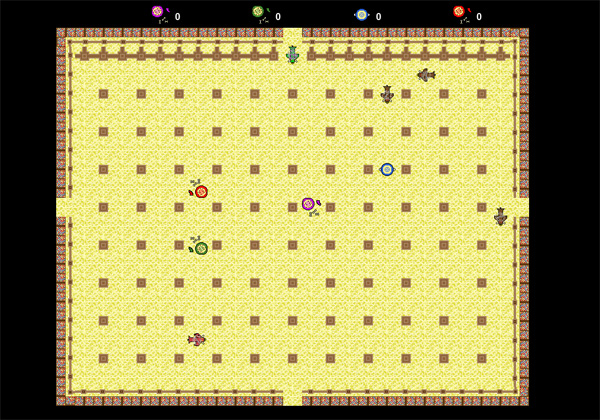 Download
48-hour Game Jam version (there will be bugs):
Download (Windows, 4.0 MB)
HelicopterDEATH.exe needs to be allowed through your firewall if you want to host a networked game.
About
Helicopter Matador of Death is a game of competitive arena fun for up to four players. You play as a matador in an arena full of angry helicopters. Survive to be the last player standing by using all your dodging and matador-ing skills!
Helicopter Matador of Death supports online play! However, we recommend you fetch some friends nearby and play a local match because the game will be much more stable.
The game was developed by Brian MacIntosh and Chris Nelson over a 48-hour period based on a name chosen at random from a list of names generated from videogamena.me.
Credits
Created By
Brian MacIntosh
Chris Nelson
Additional Art By
George Wang
Music By
NGXmusical
Special thanks to
videogamena.me
,
sfxr
,
Sam Lantinga
,
Bryan Chandler
Comments, bug reports, questions? forms@brianmacintosh.com