Porcupine Dogfight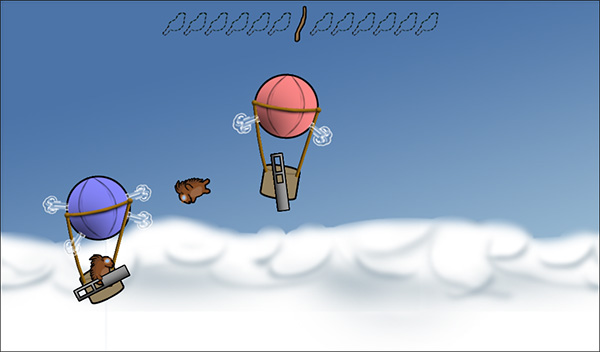 Download
Play in your browser!
brianmacintosh.com
About
Porcupine Dogfight was created as an entry into the 32th Ludum Dare online game jam. The theme for the Jam was An Unconventional Weapon. Given that I wanted to make a game involving airships of some kind, the only logical choice of weapon was porcupines. Porcupine Dogfight is a versus game for one or two players who will duke it out as porcupines piloting hot air balloons, each trying to pop their opponent's craft.
Space Transport Tycoon is written in Javascript for HTML5 using ThreeJS rendering.
Credits
Created by Brian MacIntosh.
Using ThreeJS WebGL rendering.
Comments, bug reports, questions? forms@brianmacintosh.com